Why Career in SERA ?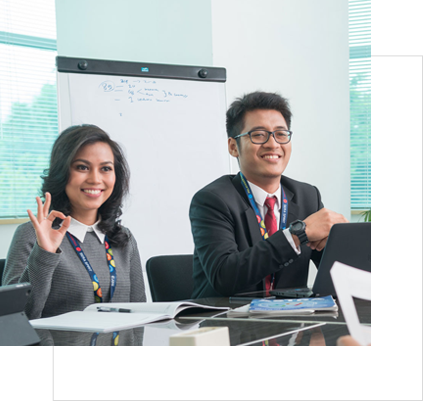 As a company which has successfully been developing its businesses in transportation and logistics sectors, SERA's success can not be separated from the support of employees with quality and integrity. Hence, SERA always puts human resources aspect as a priority in the corporate strategy development. SERA's environment that is comfortable and considering work life balances and personal life encourages employees to develop and to perform their best. SERA employees are expected to have achievements, integrity, willingness to serve and to work together, and eventually become reliable future leaders.
Now, after 27 years hard work to offer the best transportation and logistics solutions for the country, SERA is growing into a big company with 3 business units, supported by 2.587 high performing employees. Other than that, with over than 60% young employees, SERA is the right choice for fresh graduate and experienced employees to have career and develop their expertise in transportation and logistics fields.